Our Favorite Looks: Street Style in Doha, Qatar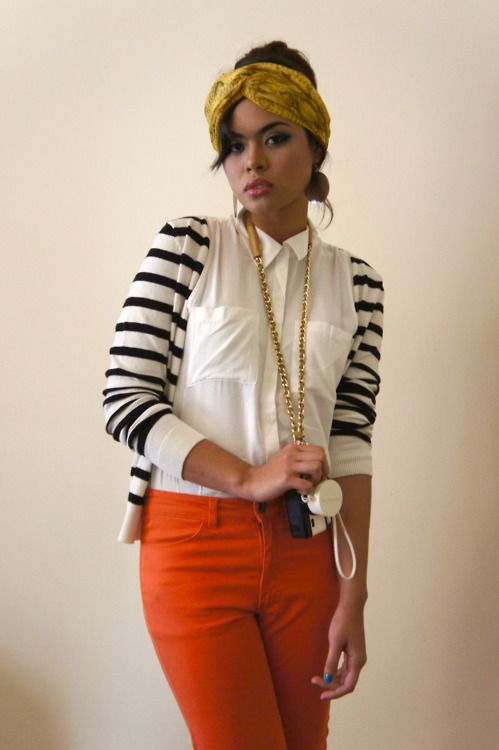 Since June is the month of summer travel, we decided to take a closer look at the stylishly savvy around the world.  We start our journey in Doha, Qatar, a true cultural mecca of style.  To get the inside scoop on the latest trends in Doha, we caught up with Carla Mallari, the writer of
NomadStyle
, one of the
first ever
street-style blogs in Qatar!  This girl has a 
knack for neon
and ataste for some serious fashion.  Follow her
Style Profile
to stay up to date on her favorite trends!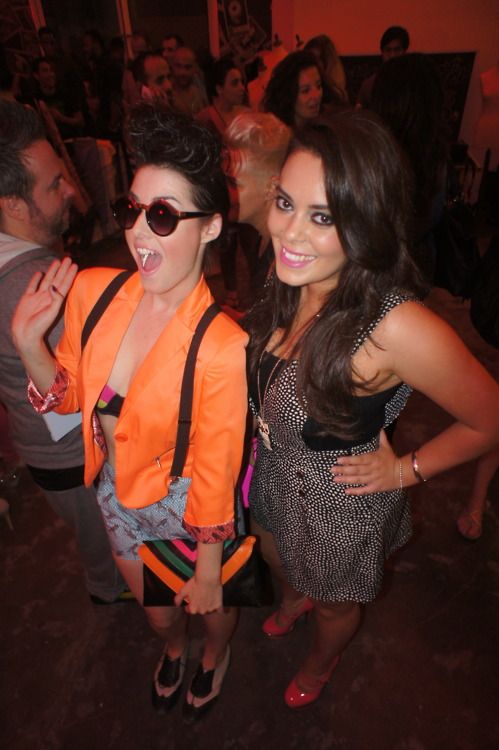 Stylitics: What inspired you to create your blog? 
Carla: I spent a summer in New York about two years ago and noticed a number of street-style blogs. I thought it would be a great idea to bring the concept down to Doha to give people here some sort of inspiration from [the streets] that they could relate to. There aren't many street-style blogs in Qatar because a lot of people have this misconception that fashion does not matter within this region since the culture dictates everyone to wear the traditional clothing.
How is street style different in Qatar than in other parts of the world?
There are plenty of people in Doha who come from all over the world, so there's a mixture of different cultural backgrounds. A lot of people merge their modern twists into their traditional clothing which can be very cool.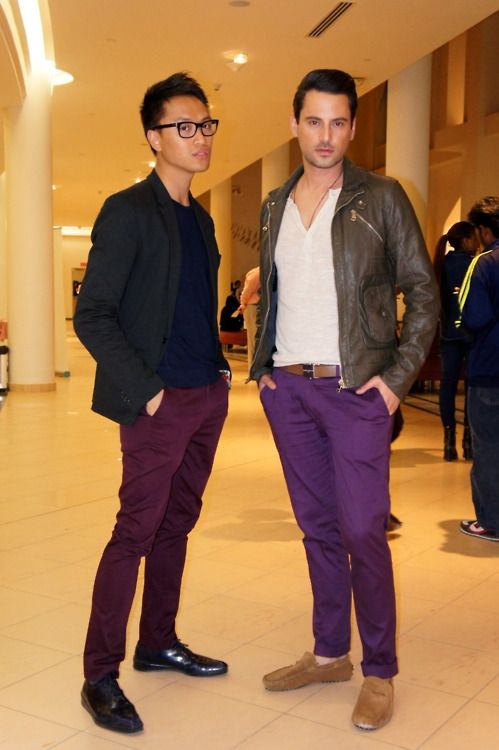 We love purple pants!!
How would you describe your personal style?
It's very eclectic! I'm quite the chameleon, but one thing's for sure, I like wearing bold colours.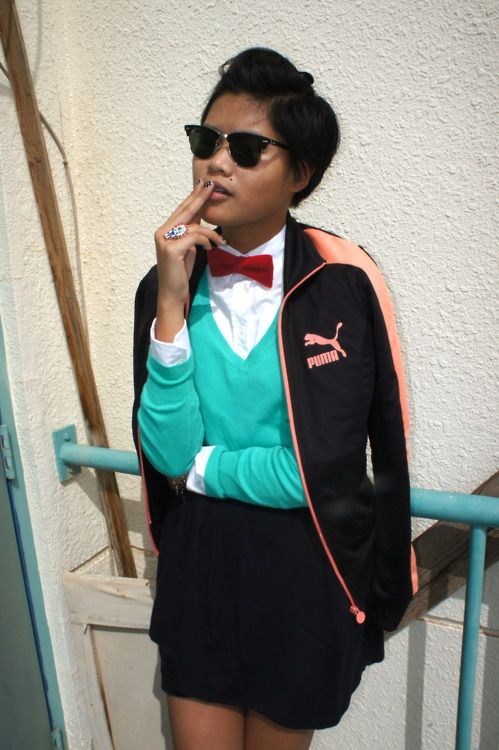 What are the hottest trends for summer in Qatar right now?
Neons! Everywhere! In accessories and in basics - as shirts, jeans and jackets.
What are some of the misconceptions of style in Qatar?
The biggest misconception from an outsider's point of view is that everyone has to wear the traditional clothing, for example, the abaya for women.
Sure, the abaya is traditionally in black, but many locals nowadays are snazzing it up with colourful, elaborate embellishments and are customising it to their own taste. Shoes and bags play a huge role into their style, too. 
But, not everyone needs to wear the traditional clothing. Expatriates, like myself, can wear anything, as long as it respects the cultural views of the country.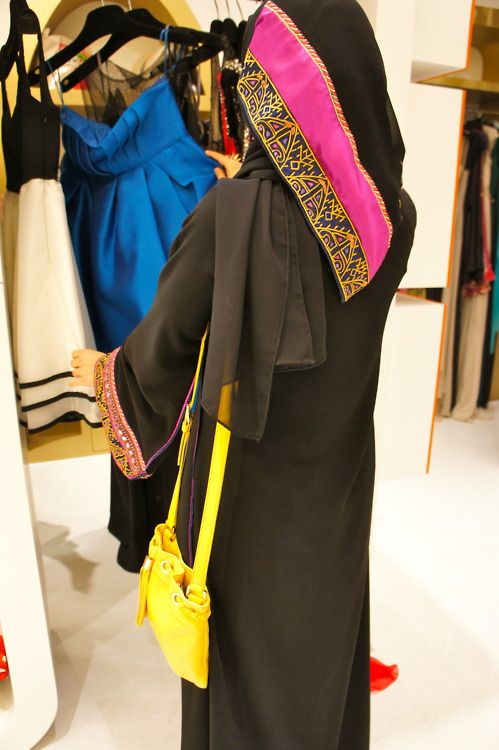 What are the hottest brands and retailers in Qatar?  
Many of the locals go to their high-end multi-brand boutiques, where a lot of the European and American brands are. It's all very new to locals and is exclusive! A lot of them have limited stock, and the locals love exclusive and limited items! They like to be one of the few people in the country to own these things.
As for myself, funnily enough I'm not a fan of shopping!  I find most of my clothes during my travels.
Like these looks?  Add them to the "My Favorite Looks" section of your Style Profile!
nomadstyle reblogged this from stylitics and added:

We've been Tumbled by Stylitics*! Click

stylitics posted this
A virtual closet website and mobile app where the stylish and savvy go to organize their style, share their opinions, and discover new trends. We're the window into the analytics of your style. Style and analytics… that's Stylitics. Get it?